Safety Corrective Action Management for Hospitals
Overview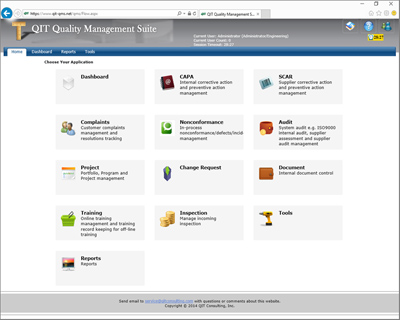 A clinic in Australia. The company has recently opened its third clinic.
The company has been using QIT's desktop edition of QIT Corrective Action Management System since 2002.
Solutions and New Business Process
Recently, the company converted their desktop edition to QIT's web edition to keep pace with their growing needs of managing all corrective action activities for three different locations.
After converting to the web edition, the safety officer is now able to oversee all safety/corrective action activities at the different locations as well as provide the proper guidance and suggestions from a single location.
Specific results were impressive
Merged all the old data from their desktop edition to their new web database. The drill-down reports gave the old data a new perspective.

Used the knowledge base to train all new employees.

Eliminated the redundant data entry and manipulation processes. The CAR initiator and responsible persons are able to work together on a simple platform now.

Improved management visibility by placing issues, responsibilities, live status and solution online.

Shortened their problem solving cycle-time by 30%.